Miss Lola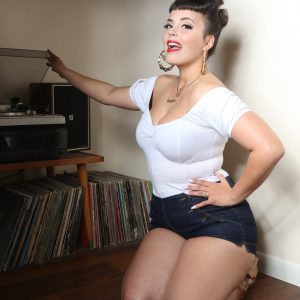 Full Bio:
Miss Lola is an aspiring pin-up/rockabilly chick whose love for vintage and antique dates back to when she was a wee chickadee. She is an East coast girl living in the land of desert and cactus. Please stop asking her why.
She officially started collecting vintage items back in 2016 and that was the same year she also adopted the pin up look. She officially debuted as a pin up back in 2018 but is now becoming more active in the community as of 2020.
Lola's personality is described as sweet and personable with a fiery edge. She also has passions for history, 18th century gowns, and Greek mythology. One of her goals is to go back to school for archeology and Hellenistic studies. Her 2020 goals is to become more active in the rockabilly/pin up community, volunteer, and place in the 2020 Arizona Rockabilly Pageant.
Send Message to listing owner
Listing Title: Miss Lola