pinup girl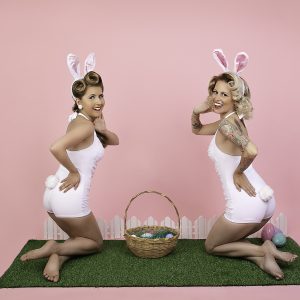 Short Bio:
Army Veteran Pinup Girl & Artist
Full Bio:
Published pinup model. Artist, creator, crafter, knitter, mom, trained hairdresser, and makeup artist. Pinups for Pitbulls ambassador, dog advocate, South Florida Volunteer Team Leader and 2020 Calendar Model (Miss October). Pinned Ladies 2020 Calendar Model (Miss April). Miss Peterson's Pinup 2019 (Peterson's Harley Davidson South Florida). ARMY VETERAN.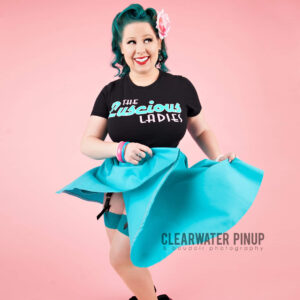 Short Bio:
Hi! I'm Mayzie! I'm a vintage/retro pinup model based in Tampa Bay, Florida
Full Bio:
I have always had a love of vintage, and with finding the pinup/rockabilly lifestyle, I feel like I have finally found my place in this crazy world!
I'm a mom of six – 3 human kids and 3 dachshund puppies! When I'm not busy at home or modeling, I'm also a professional photographer. My Husband & I own Clearwater Pinup and Boudoir Photography.
Why "Mayzie"?
I am a HUGE Dr. Seuss fan. I have always loved all of his books – I grew up loving thim & have passed the love down to my children. I really wanted to use a name from one of his books, but unfortunately, there were only a handful of names I thought would fit for a pinup name. I ultimately settled on "Mayzie" from "Daisy-Head Mayzie" and "Mayzie La Bird"