Obviously, here at Pin Up Database, we love anything retro, glamorous, unique, and from the '50s, '60s, and '70s. Here are 8 retro places to stay at around the world.
In no particular order:
Thunderbird Inn in Savannah, Georgia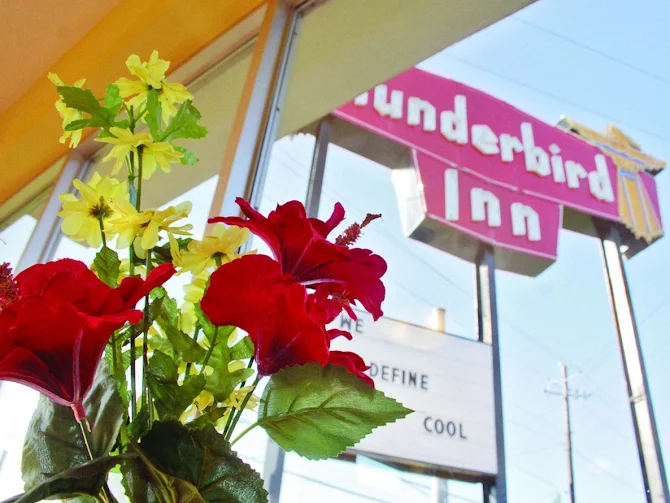 The Thunderbird Inn is a cool, retro, hippie, 60's Hotel in Downtown Savannah, GA. It's near the Yamacraw Indian Village, British Lines of Battle in Savannah, and it's within walking distance to many events in Savannah. The casual-cool, free-spirited persona of The Thunderbird exudes its authentic, popular personality that began in the 60's and happily carries on that tradition today.
At the "Tbird" you'll find lodging comforts you need like accommodations, along with the groovy extra's you want:
Hot Popcorn upon arrival
Complimentary Moon-pie's and RC Cola in your rooms
Vintage décor that's all decked out
Warm, friendly hospitality that never goes out of style
Complimentary Savannah's own Baker's Pride donuts and premium coffee each morning
Level 2 electric car charging location
The Thunderbird Inn brings new clarity to, and well serves the contemporary culture's interest in mid-century as well as vintage Savannah. For 50 years The Thunderbird Inn has successfully maintained its ethos of presenting a unique, friendly motel environment where the Deep South traveler loves to come back … and modern generations love to discover.
Originally built in 1964, The Thunderbird Inn in downtown Savannah features 42 retro decorated rooms, updated in 2016 to serve Savannah's fun-loving, 21th Century visitors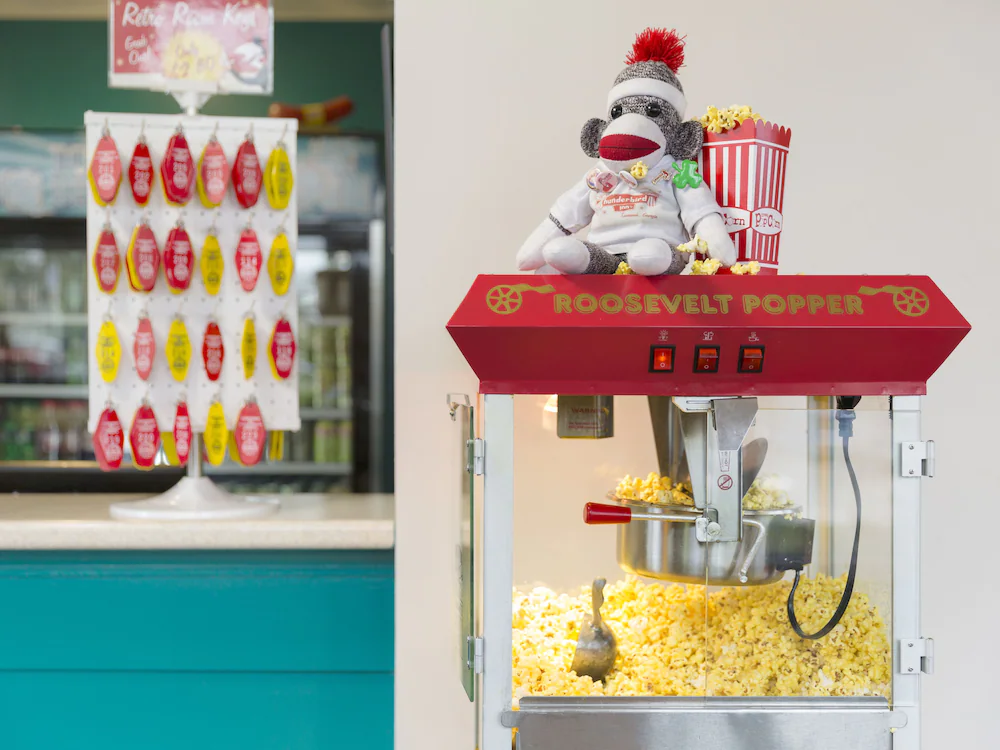 ---
Basecamp Young Hostel in Bonn, Germany
You're about to enter the coolest place in the world! 13 vintage caravans, two sleeper trains, four Airstreams and many more oddities which can be your room for the night. It's a place so unique that it's difficult to put into words. You just need to see it for yourself, so why not spend the night with us?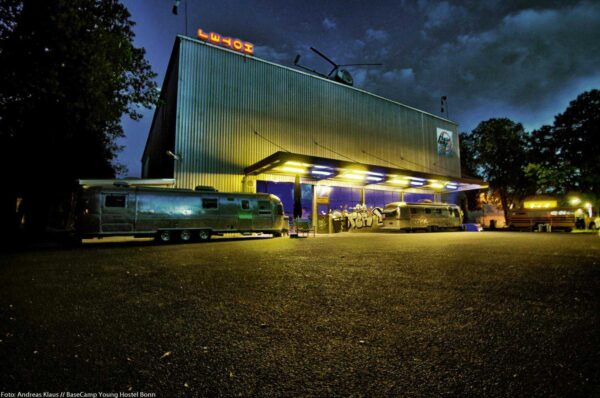 Located inside a former storage facility, BaseCamp Young Hostel is the only indoor vintage faux camping ground in the galaxy, accommodating a total of 120 beds across retro caravans, American Airstreams, two night trains, two Volkswagen transporters, a Trabant, a ski gondula and other oddities.
The caravans were outfitted by acclaimed German television and film set designer Marion Seul. Each of them has a different theme and together they incorporate furnished front lawns, curious trinkets and historic props. Perfectly suited for travellers, backpackers and groups that have a taste for adventure.
---
The Shady Dell in Bisbee, Arizona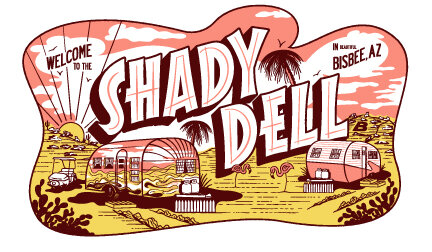 The Shady Dell Vintage Trailer Court has been a sought after destination in Southern Arizona for over 3 decades. Friday, Saturday and Sundays, Dot's Diner serves up savorous breakfast dishes, mouthwatering burgers, and creamy, delicious shakes and more. Whether you stay a night, weekend, or week, The Shady Dell welcomes you.
The Shady Dell Vintage Trailer Court's long and epic journey began in 1927 as a place to provide trailer and camping spaces to weary travelers along the famous Highway 80, which stretched from Savannah, Georgia to San Diego, California. Like its more famous brother Route 66, Highway 80 was a center of travel, exploration and family getaways in the early portions of the 20th century. Today, the trailer court is a nice mix of practicality and vintage fun-seeking for travelers.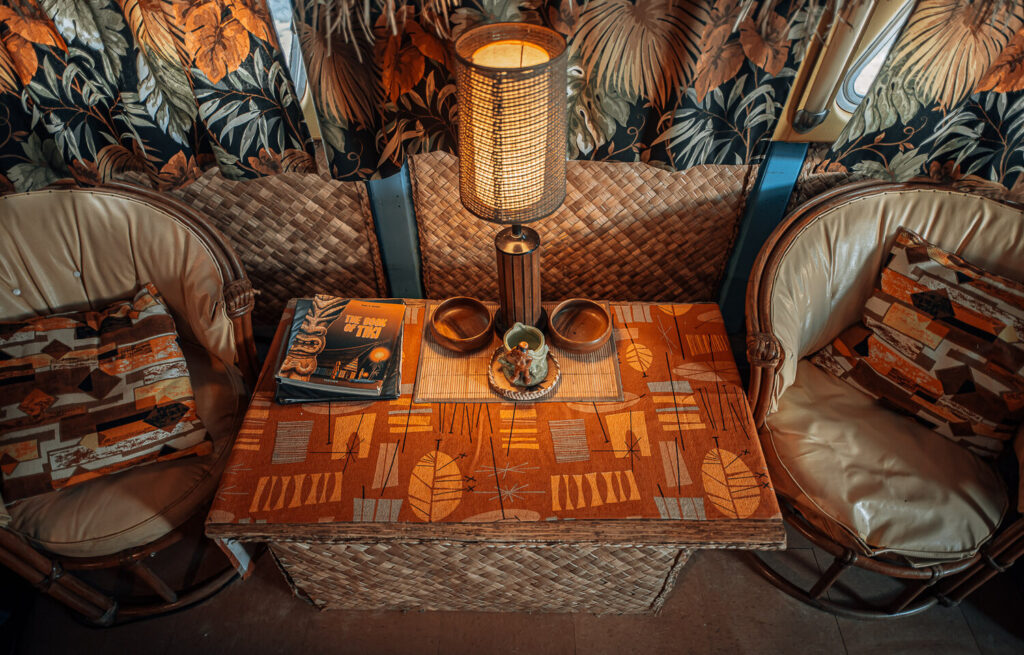 ---
The Dive Motel in Nashville, Tennesse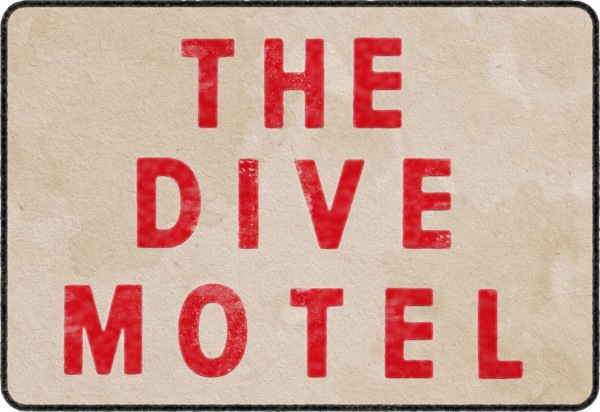 All of our uniquely designed 23 rooms are one-of-a-kind. Each comes with our signature Party Switch that spins a disco ball to the tunes of one of the Dive Radio's four channels: Sex, Drugs, Rock 'n Roll, and Sleep. We love dogs! Let us know when you're booking and we'll take care of it.
AMENITIES
Party Switch
Pool
Hot Tub
Sauna
Bar & Lounge Open to the Public (Winter Bar Hours Thursday-Saturday)
Custom Mini-Bar
Wright Mattress & Bedding
EO Bath Products
$50 Pet Fee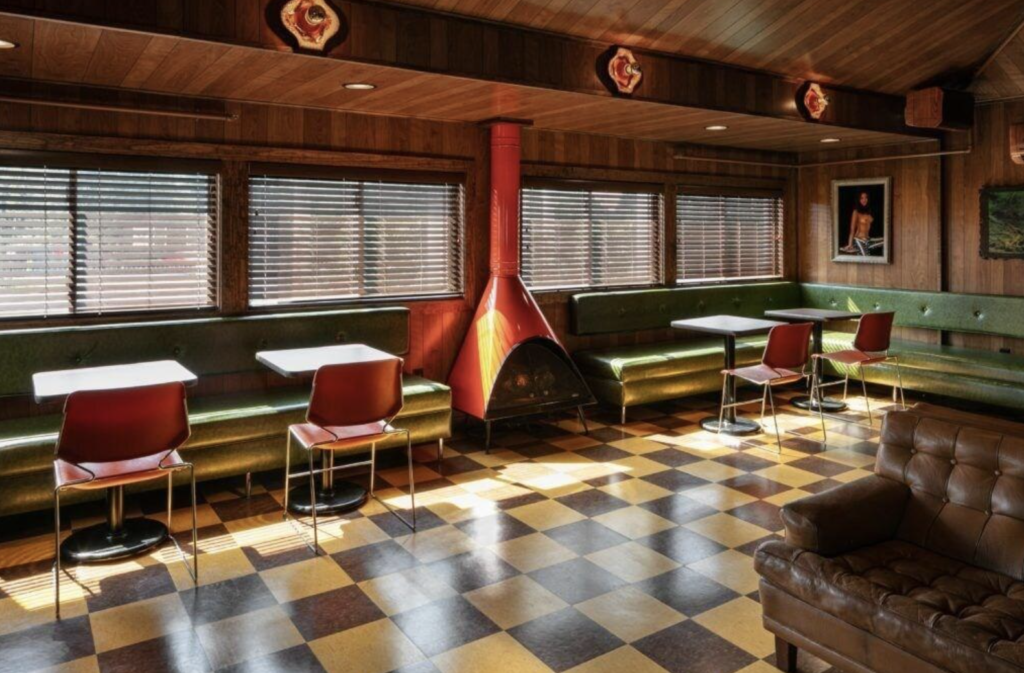 ---
BERLIN'S UNIQUE CARAVAN HOTEL
In 2010, true to the motto "Peace to the huts and war upon the palaces" we discovered this factory courtyard and began building our small, family hotel in the Berlin neighborhood of Neukölln. Unlike many of the standard "bunker-style" hotels—impersonal buildings with the same, standard features—we offer our guests the chance to spend the night in a lovingly refurbished vintage caravan or a lofty factory room.
In the morning, a simple and beautiful breakfast awaits our guests in the cozy daybar in front. Our team will be happy to answer your questions and try to accommodate any special needs or requests. In the evening, our garden is a green oasis, inviting you to end the day in a relaxed atmosphere.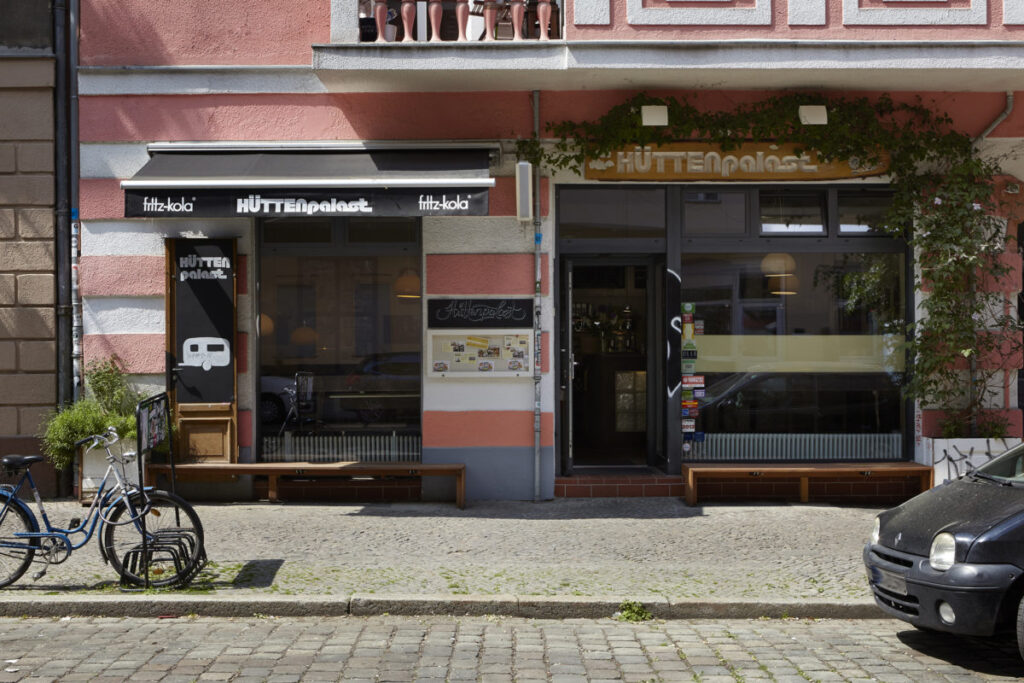 ---
Blue Skies Retro Resort in Fredericksburg, Texas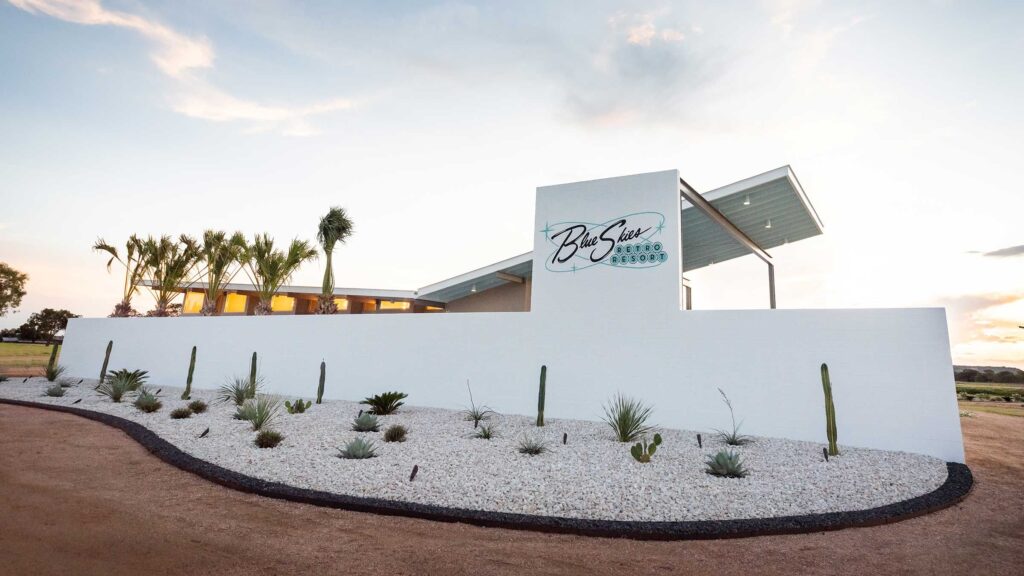 A PALM SPRINGS RETRO VIBE WHERE YOU MIGHT LEAST EXPECT IT.
We are nestled between the Texas Wine Trail and Enchanted Rock on Tx Hwy 16 where the possibilities for fun, relaxation and adventure are endless.
The sunsets are impeccable and the skies are a bright blue so no need to even wander off the property as it provides a unique resort experience all on its own. We offers five Shasta trailers with private yards along with additional private bathrooms with vanities and outdoor showers, a pool and a covered pavilion for you to enjoy!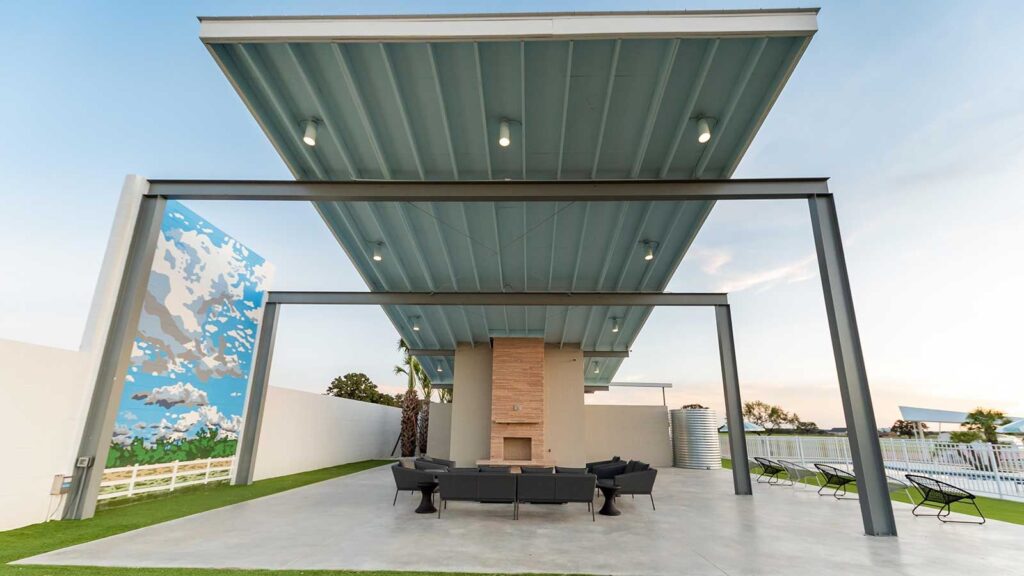 ---
Big Texan Motel in Amarillo, Texas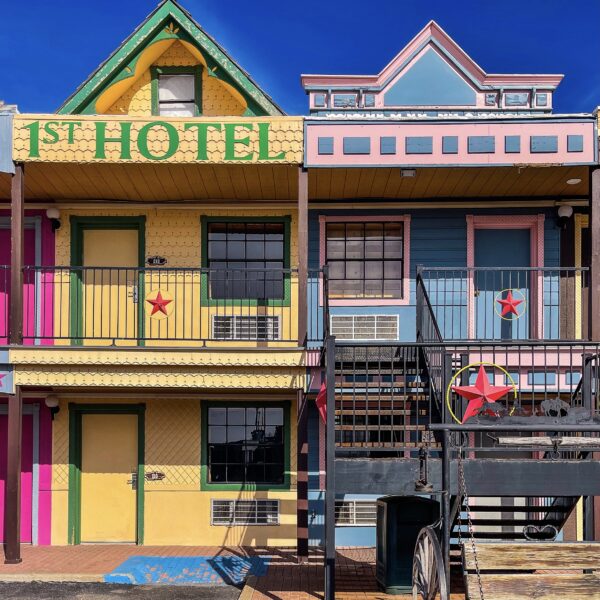 The 54-unit, AAA-rated property is conveniently located adjacent to the Big Texan Steak Ranch on Interstate 40. We're less than 5 minutes from Rick Husband International Airport, with easy access to the highway and all the area's attractions.
Designed to resemble a main street in an old west town, the Big Texan Motel combines the comforts and conveniences of today with the ambiance and decor of the late 1800s. The Motel office is open 24 hours a day. Our friendly staff can point you in the direction of local events and activities; assist you with access to the washers and dryers located on the property; baggage handling; or arrange a wake-up call.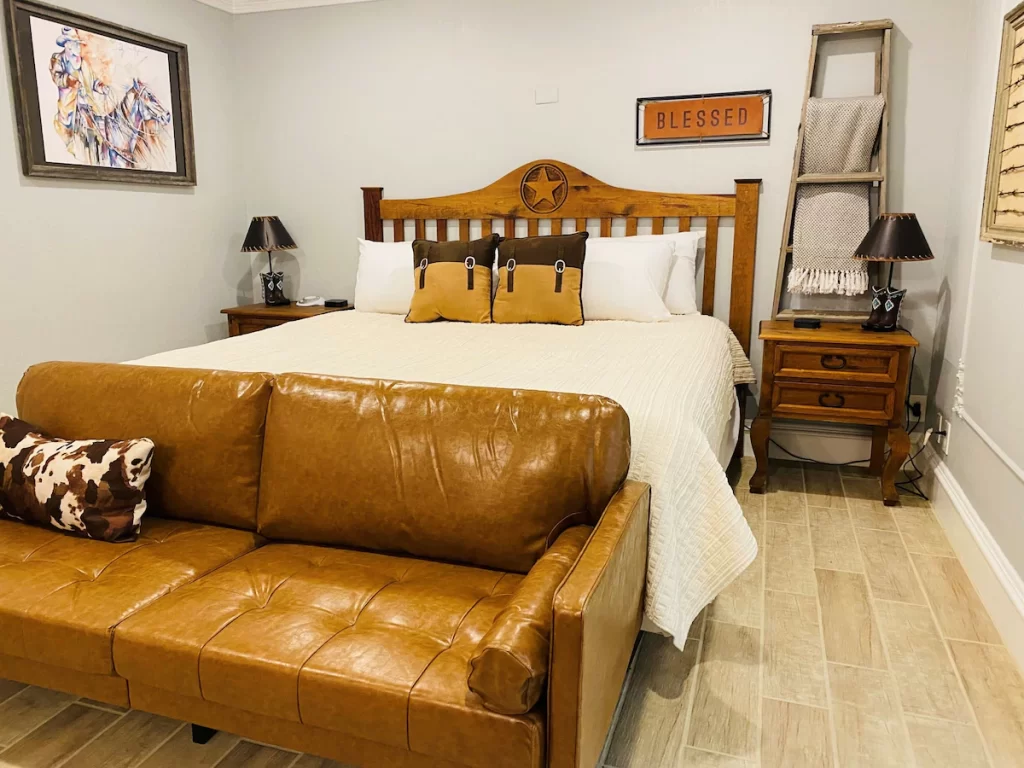 ---
Grand Daddy Hotel in Cape Town, South Africa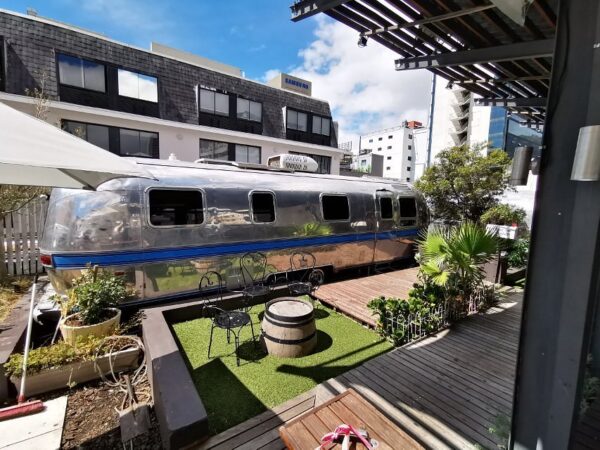 The Grand Daddy Boutique Hotel is home to the only designer Rooftop Airstream Trailer Park in the world! Our seven authentic Airstream trailers each have their own individual decor theme and collectively reflect a typically South African road trip. Authentic Airstream trailers are incredible works of craftsmanship and their classic shape is unforgettably iconic.
As part of the 2021 Decorex Cape Town Design Trail, Decorex Africa and 100% Design South Africa have partnered with us on an exciting refurbishment and interior design project, where top South African Interior Designers set out to revamp our legendary Airstream trailers. Come and experience our fresh, new, city glamping experience for yourself!