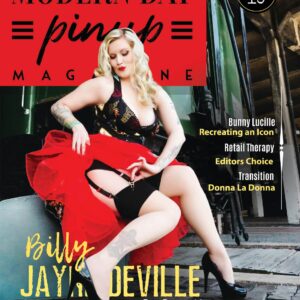 Full Bio
Hey, Sugar! My name is Billie Jayne DeVille. I was born and raised a Georgia Peach but I now
call South Carolina my home. I'm a full-time artist/pinstriper and a total sucker for whitewall
tires and big tailfins! When I'm not painting, you can find me cruising in my 53 Chevy, my 55
Cadillac, my 63 T-bird or in the shop getting down and dirty with my 58 Plymouth restoration project! I am also co-owner of Deville Magazine, a quarterly kustom kulture publication available in both print and digital!