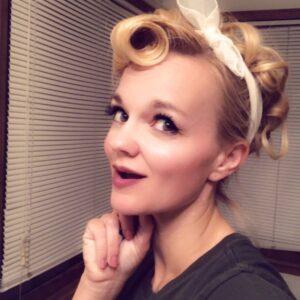 Full Bio
Aviation Angel, Daisy Donovan, is an Atlanta-based pinup. She is published in calendars for Curvy Silhouettes, American Warrior Garage, & Aviation Angels, as well as multiple magazine titles.
In her free time, she enjoys sewing; outdoor activities; & volunteering with the Commemorative Air Force. During the summer you will find her at car shows, air shows, or on the beach.
Visit her social media accounts & follow for more.