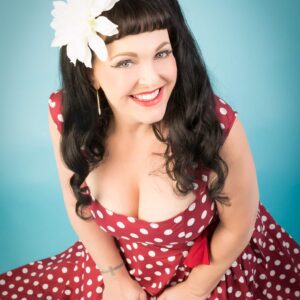 Short Bio
I'm the cool kitten blown in from the far north . Minneapolis, MN is my home where I can be found kitten' around. Meow
Full Bio
I'm the cool kitten blown in from the far north . Minneapolis, MN is my home where I can be found kitten' around. Meow
My puuurrfectly fun life consists of thrift store shopping, vintage store shopping, online shopping and spending time at the mall... Shopping. Dollface, Get my drift?
My favorite Vintage Pinup or Role Model from back in the day has always been Donna Reed. From 'It's a Wonderful Life' to the 'Donna Reed Show'. And of course her early career work as a pinup model. She was able to be successful and have her own TV show in a male dominated business. She carried herself with humility, style and grace. I can only hope I have a modicum of her class. 
My favorite Vintage vehicle is the Mercury Cougar because it's not only a cool car but I'm a bit of a cougar myself. Watch out, boys!  Meee-oow...
First title Ms. Memory Lane 2022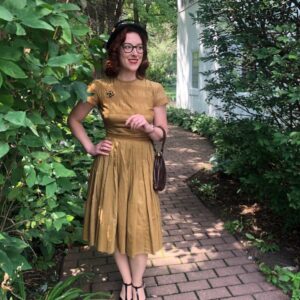 Short Bio
Loves cruising in our classic car, yoga, cooking, and black coffee.
Full Bio
I began dressing in vintage clothes just for special events, but in 2018 I made the leap and went whole hog and started wearing vintage and reproduction everyday. I love how wearing vintage and the lifestyle brings so many people together and the opportunity to meet new people.