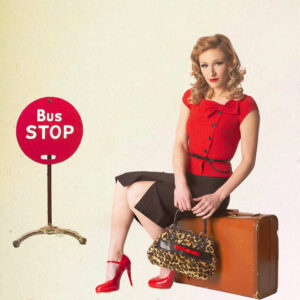 Short Bio
PinUp Girl Retro Glam
Full Bio
I am a small town Minnesota single mom of two great kids who are my life. I began modeling 3 years ago for a photographer ho saw something in me I never did. Ice told me I should do one shoot with him and let that be the guide. I reluctantly agreed, and scheduled our date. I was sacred to death when he told me we would be doing a remake of the publicity stills of the 1956 movie Bus Stop, staring Marilyn Monroe. How in the world could I halfway resemble or pull off an icon the likes of Marylin Monroe in my first step in front of camera? Well, 2 hours later we had a nice set of images and I've been hooked ever since. We've done some really cool things and are looking hard at the future ahead to expand and get me out there a little more.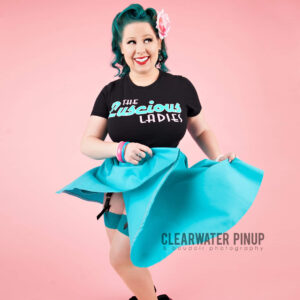 Short Bio
Hi! I'm Mayzie! I'm a vintage/retro pinup model based in Tampa Bay, Florida
Full Bio
I have always had a love of vintage, and with finding the pinup/rockabilly lifestyle, I feel like I have finally found my place in this crazy world!
I'm a mom of six - 3 human kids and 3 dachshund puppies! When I'm not busy at home or modeling, I'm also a professional photographer. My Husband & I own Clearwater Pinup and Boudoir Photography.
Why "Mayzie"?
I am a HUGE Dr. Seuss fan. I have always loved all of his books - I grew up loving thim & have passed the love down to my children. I really wanted to use a name from one of his books, but unfortunately, there were only a handful of names I thought would fit for a pinup name. I ultimately settled on "Mayzie" from "Daisy-Head Mayzie" and "Mayzie La Bird"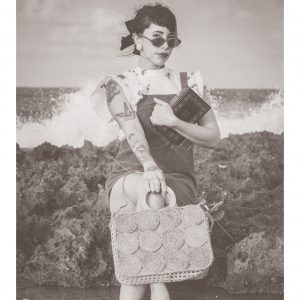 Short Bio
Hi! I live in Cuba and I'm a big fan of pin-up and rockabilly aesthetics, which is very rare here, I'll love to meet more people who are interested in the vintage style.
Full Bio
From Cuba, age 31, work as a bartender in Havana in bar melodrama, love books and music, and of course everything that smells vintage.