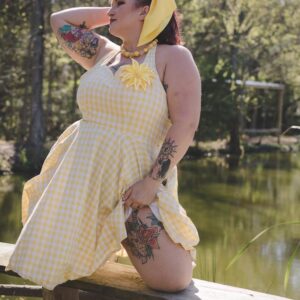 Short Bio
Just a fun , animal loving pinup! Animals and modeling are my favorite hobbies / passion.
Full Bio
I love working events like charity and car shows. I am a wildlife rehabber, I have a love for animals. Pinup modeling is a passion. When I have the time , I just love waking our parks, trails, and adventuring to the springs ! Classic rock music is a love and absolutely love playing it during shoots. I have been modeling since I was about 9 years old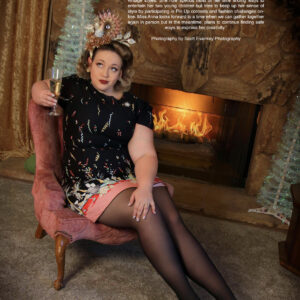 Short Bio
Mom, pinup, designer
Full Bio
Born and raised in California. Many summer evenings of my childhood could be found in the garage handing my dad a wrench or holding a flashlight. The smells of exhaust and motor oil bring back those happy memories, because of that, I can often be found at car shows. Most of my time is occupied with wrangling my two rambunctious young sons but when I have some free time I like to create. Whether that's from either side of a lens, leaning over a craft table or dabbling away on a design, my mind is always thinking up a new creation.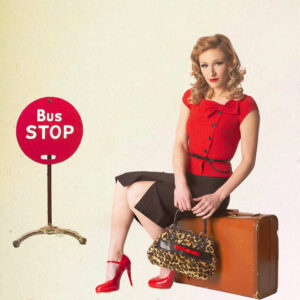 Short Bio
PinUp Girl Retro Glam
Full Bio
I am a small town Minnesota single mom of two great kids who are my life. I began modeling 3 years ago for a photographer ho saw something in me I never did. Ice told me I should do one shoot with him and let that be the guide. I reluctantly agreed, and scheduled our date. I was sacred to death when he told me we would be doing a remake of the publicity stills of the 1956 movie Bus Stop, staring Marilyn Monroe. How in the world could I halfway resemble or pull off an icon the likes of Marylin Monroe in my first step in front of camera? Well, 2 hours later we had a nice set of images and I've been hooked ever since. We've done some really cool things and are looking hard at the future ahead to expand and get me out there a little more.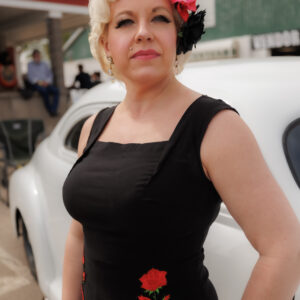 Short Bio
My pinup journey started at the age of 13 when I started collecting vintage decor and clothing- it has since spiraled into doing pinup shoots, meeting and developing friendships with other gorgeous pinups and being published in a pinup blog and magazine. Looking forward to the future and to see where other opportunities will take me!
Full Bio
I started getting into collecting vintage when I was a young kid, my mom would always take me into antique stores and this seemed to be what fueled it all. Eventually I started dressing and collecting vintage clothing and home decor. My apartment is now a great mix of MCM. I've done several pinup photoshoots and am looking to doing more in the future. I have been featured in a online pinup blog as well as being published in an state content creators magazine. Looking forward to the future and all the adventures it brings going forward.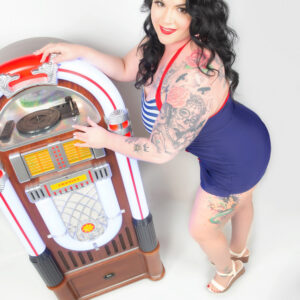 Short Bio
Nurse practitioner, yoga teacher, mental health advocate, comedian, single mother and modern day pin up living along the Gulf Coast in Florida.
Full Bio
Belle Starr is a Nurse Practitioner living in Florida, USA. She began to embrace life as a modern pin up after years of people telling her she looked like a pin up due to her curvy physique and bubbly personality. A single mother of three, with her free time personal hobbies include: retro pin up modeling, tattoos, car shows, creating adult humor content on social media, and enjoying life along the Gulf coast.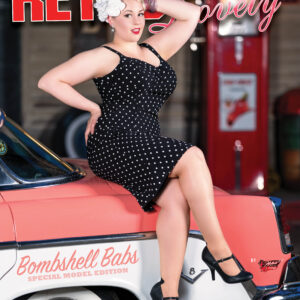 Full Bio
President of the New England Chapter of The Luscious Ladies and Professional Hair and Makeup Artist.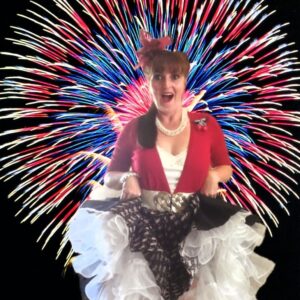 Short Bio
I'm a Pin Up model, classic car lover and Patriot. Been in Pin Up since 2014.
Full Bio
BoomBoom Bettie has been in the pinup world since 2014. She has participated in pageants in person and online since 2019. She loves the title of Favorite Pearl that she received. She is the founder of a Pin Up club called Black Sheep Pin Up Social Club in Arizona. She loves being a part of the pin up world and the sisterhood it creates. She loves to attend local car shows and Pin Up events.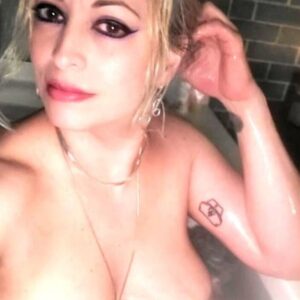 Short Bio
𝑷𝒊𝒏-𝒖𝒑 𝒕𝒖𝒓𝒏𝒆𝒅 𝑬𝒏𝒕𝒓𝒆𝒑𝒓𝒆𝒏𝒆𝒖𝒓
Full Bio
𝑷𝒊𝒏-𝒖𝒑, 𝒃𝒂𝒓 𝒄𝒐𝒏𝒔𝒖𝒍𝒕𝒂𝒏𝒕, 𝒄𝒉𝒆𝒇 𝒇𝒐𝒓 𝒇𝒖𝒏, 𝒂𝒓𝒕𝒊𝒔𝒕, 𝒋𝒆𝒘𝒆𝒍𝒓𝒚 𝒅𝒆𝒔𝒊𝒈𝒏𝒆𝒓, 𝒕-𝒔𝒉𝒊𝒓𝒕 𝒑𝒉𝒊𝒍𝒂𝒏𝒕𝒉𝒓𝒐𝒑𝒊𝒔𝒕, 𝒎𝒖𝒕𝒕 𝒎𝒐𝒎𝒂𝒈𝒆𝒓, 𝒕𝒓𝒂𝒔𝒉 𝒇𝒍𝒊𝒑𝒑𝒆𝒓, 𝒍𝒊𝒇𝒆-𝒉𝒂𝒄𝒌 𝒄𝒐𝒂𝒄𝒉, 𝒎𝒊𝒄𝒓𝒐 𝒊𝒏𝒇𝒍𝒖𝒆𝒏𝒄𝒆𝒓...
𝑰 𝒑𝒐𝒔𝒕 my own pics, 𝒂𝒍𝒍 𝒄𝒍𝒂𝒔𝒔𝒚, 𝒖𝒔𝒖𝒂𝒍𝒍𝒚 𝒘𝒊𝒕𝒉 𝒇𝒖𝒏 𝒕𝒉𝒆𝒎𝒆𝒔. 𝑪𝒖𝒔𝒕𝒐𝒎 𝒘𝒐𝒓𝒌 𝒊𝒔 𝒂𝒗𝒂𝒊𝒍𝒂𝒃𝒍𝒆.
Jill of All, Owner of 5.
@currentteevents philanthropic tshirts
@shopcadesigns jewelry
@ciaraandruby dog models
@openmybar bar consulting
@calishamrock art/photography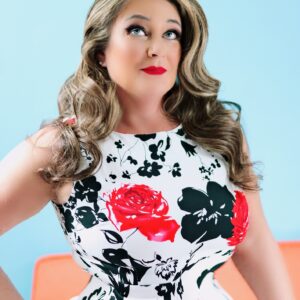 Full Bio
Full of sass * Aspiring pinup * Mom * Fulltime career * Shenanigan lover * Fast car junkie * Beach bum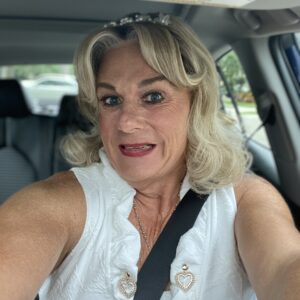 Short Bio
Pinup Girl from Vero Beach Florida
Full Bio
62 year old trans woman who is now retired and living life to the fullest. Many past careers including dairy farmer firefighter/emt truck driver school bus driver church sexton cemetery sexton Public works director juice company truck driver and over the road truck driver. Two grown adult children ages 36 and 33 Two grand children ages 14 and 4 Local church member