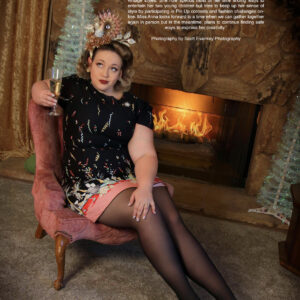 Short Bio
Mom, pinup, designer
Full Bio
Born and raised in California. Many summer evenings of my childhood could be found in the garage handing my dad a wrench or holding a flashlight. The smells of exhaust and motor oil bring back those happy memories, because of that, I can often be found at car shows. Most of my time is occupied with wrangling my two rambunctious young sons but when I have some free time I like to create. Whether that's from either side of a lens, leaning over a craft table or dabbling away on a design, my mind is always thinking up a new creation.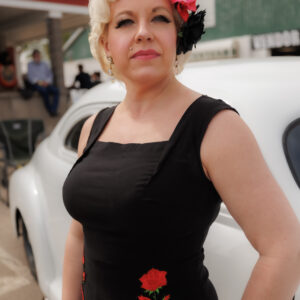 Short Bio
My pinup journey started at the age of 13 when I started collecting vintage decor and clothing- it has since spiraled into doing pinup shoots, meeting and developing friendships with other gorgeous pinups and being published in a pinup blog and magazine. Looking forward to the future and to see where other opportunities will take me!
Full Bio
I started getting into collecting vintage when I was a young kid, my mom would always take me into antique stores and this seemed to be what fueled it all. Eventually I started dressing and collecting vintage clothing and home decor. My apartment is now a great mix of MCM. I've done several pinup photoshoots and am looking to doing more in the future. I have been featured in a online pinup blog as well as being published in an state content creators magazine. Looking forward to the future and all the adventures it brings going forward.
Short Bio
Nurse practitioner, yoga teacher, mental health advocate, comedian, single mother and modern day pin up living along the Gulf Coast in Florida.
Full Bio
Bellestarrinked is a fictitious name used by, Wendy Pereira, MSN, APRN-AGNP. Wendy Pereira is a Nurse Practitioner living in Florida, USA. She began to embrace life as a modern pin up after years of people telling her she looked like a pin up due to her curvy physique and bubbly personality. A single mother of three, with her free time personal hobbies include: retro pin up modeling, tattoos, car shows, creating adult humor content on social media, and enjoying life along the Gulf coast.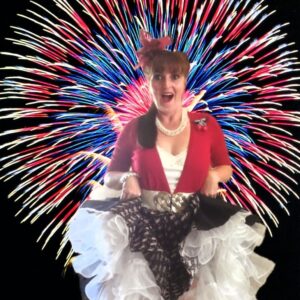 Short Bio
I'm a Pin Up model, classic car lover and Patriot. Been in Pin Up since 2014.
Full Bio
BoomBoom Bettie has been in the pinup world since 2014. She has participated in pageants in person and online since 2019. She loves the title of Favorite Pearl that she received. She is the founder of a Pin Up club called Black Sheep Pin Up Social Club in Arizona. She loves being a part of the pin up world and the sisterhood it creates. She loves to attend local car shows and Pin Up events.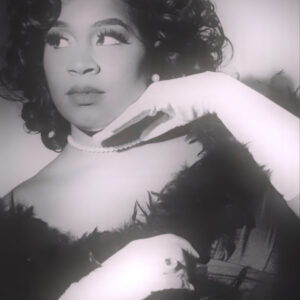 Full Bio
I am Diamond Cash, a girl who values the beauty in all things classy. I am a native of Detroit, Michigan and currently resides in Atlanta, Georgia. I have a love for life and all that it has to offer. I enjoy working out, road trips, classic cinema, brunching with friends, and listening to 90's R & B music.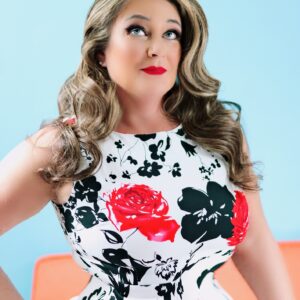 Full Bio
Full of sass * Aspiring pinup * Mom * Fulltime career * Shenanigan lover * Fast car junkie * Beach bum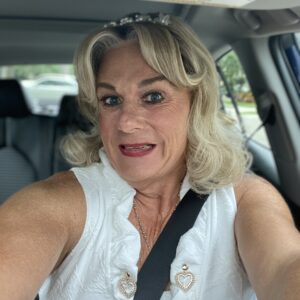 Short Bio
Pinup Girl from Vero Beach Florida
Full Bio
62 year old trans woman who is now retired and living life to the fullest. Many past careers including dairy farmer firefighter/emt truck driver school bus driver church sexton cemetery sexton Public works director juice company truck driver and over the road truck driver. Two grown adult children ages 36 and 33 Two grand children ages 14 and 4 Local church member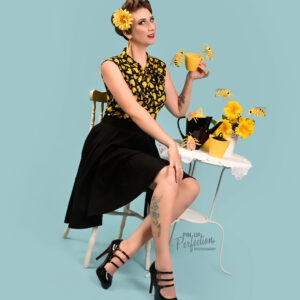 Short Bio
Em is a novice freelance model based in Vancouver, BC. She adores pin-up aestethic and loves anything 40s and 50s inspired.
Full Bio
Hello my lovely darlings! I'm Em, a novice freelance model based out of Vancouver in the beautiful province of British Columbia, Canada. I absolutely love Pin-Up style: the over-the-top expressions, the dresses, the vintage lingerie, the make-up, the curls. I adore it all! I am especially over the moon about anything 40s and 50s inspired - think tea length swing dresses, circle skirts, and polkadots! I also enjoy me a good wiggle dress, of course!
I would love to get to shoot more pin-up looks! If you're interested in working together, please let me know a little bit about yourself 🙂
#vintagestylenotvintagevalues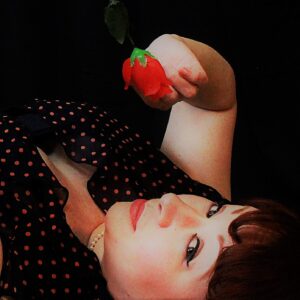 Short Bio
Published Pin Up in the Pacific Northwest
Full Bio
Published PNW Redheaded Pin Up. An officially sweatered member of the Capital City Dolls. Active in promoting Equality, Equity, Body Positivity, Inclusivity, Mental Health, Community Outreach, and Vintage Style Not Vintage Values.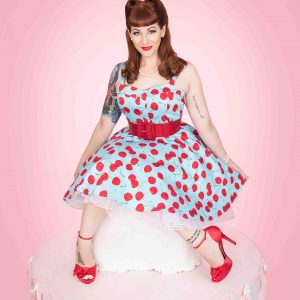 Short Bio
Living my back 9 to the fullest!
Full Bio
Over 40 and fabulous! Lover of all things vintage, retro, and mid century. Music is definitely a life force. Dreams don't have an expiration date, so chase them!