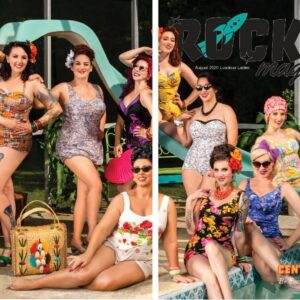 Short Bio
I'm an Orlando-based photographer working in portraiture and pin-up. As a former model, it's my goal to provide clients with images that make them feel as uniquely beautiful as they are.
Full Bio
I'm an Orlando-based photographer working in portraiture and pin-up. As a former model, it's my goal to provide clients with images that make them feel as uniquely beautiful as they are.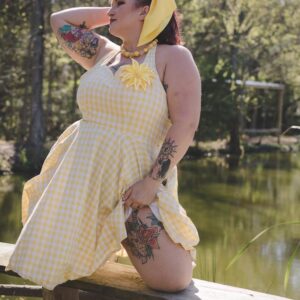 Short Bio
Just a fun , animal loving pinup! Animals and modeling are my favorite hobbies / passion.
Full Bio
I love working events like charity and car shows. I am a wildlife rehabber, I have a love for animals. Pinup modeling is a passion. When I have the time , I just love waking our parks, trails, and adventuring to the springs ! Classic rock music is a love and absolutely love playing it during shoots. I have been modeling since I was about 9 years old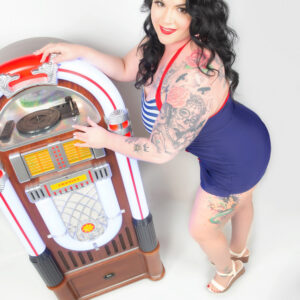 Short Bio
Nurse practitioner, yoga teacher, mental health advocate, comedian, single mother and modern day pin up living along the Gulf Coast in Florida.
Full Bio
Belle Starr is a Nurse Practitioner living in Florida, USA. She began to embrace life as a modern pin up after years of people telling her she looked like a pin up due to her curvy physique and bubbly personality. A single mother of three, with her free time personal hobbies include: retro pin up modeling, tattoos, car shows, creating adult humor content on social media, and enjoying life along the Gulf coast.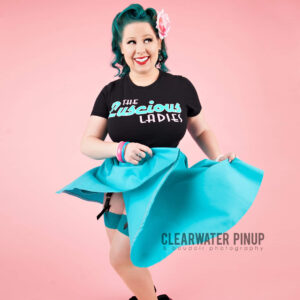 Short Bio
Hi! I'm Mayzie! I'm a vintage/retro pinup model based in Tampa Bay, Florida
Full Bio
I have always had a love of vintage, and with finding the pinup/rockabilly lifestyle, I feel like I have finally found my place in this crazy world!
I'm a mom of six - 3 human kids and 3 dachshund puppies! When I'm not busy at home or modeling, I'm also a professional photographer. My Husband & I own Clearwater Pinup and Boudoir Photography.
Why "Mayzie"?
I am a HUGE Dr. Seuss fan. I have always loved all of his books - I grew up loving thim & have passed the love down to my children. I really wanted to use a name from one of his books, but unfortunately, there were only a handful of names I thought would fit for a pinup name. I ultimately settled on "Mayzie" from "Daisy-Head Mayzie" and "Mayzie La Bird"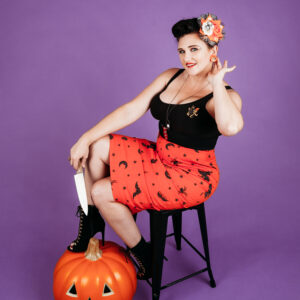 Short Bio
Beneath the victory rolls, red lipstick and crinoline lives an old soul surviving in a modern world.
Full Bio
Dottie was born in Long Island, NY but grew up in Tampa, Florida. Her grandmother and pinup namesake was always her biggest supporter growing up and would tell her stories of her glamorous life in Manhattan as they would play dress up in her rhinestones and furs. This is where Dottie's love for the vintage and classic lifestyle began. She started modeling in 2012 and really found her passion in the pinup world as it brought her back to such fond memories. In her free time she volunteers for The Bomber Girls and she loves antiquing and going to yard sales.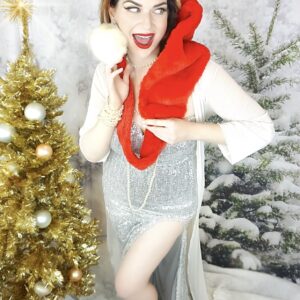 Short Bio
Miss Maydee Belle; Native Floridian Pin Up
Full Bio
Miss Maydee Belle is new to Pin Up modeling.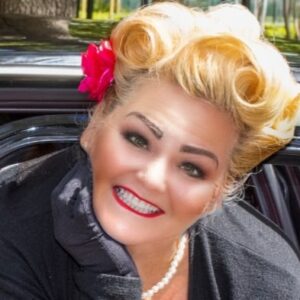 Short Bio
I'm in my 2nd year of doing pin up and I'm enjoying every opportunity that I get To share my knowledge and abilities with others I am looking forward to what the next year has to bring I enjoy seeing others happy and smiles and hugs are medicine and smiles are contagious I try to remember to pay it all forward by me just being me perfectly unique
Full Bio
Hi! My friends call me Miss Pink Tink. My nickname comes from the color and singer Pink and my Disney hero Tinkerbell. I like to live life to the fullest no matter how modified... Just keep swimming! I feel my music and play with passion. I have cold hands but a warm heart and I love hard. I love to travel to see new places and recently traveled through the Prarie lands. I enjoy supporting local music, racing go-karts, boxing, martial arts, the beach, car shows and the Pontiac Firebird is my favorite. I'm short and sassy and a little smart assey but most of all I just love being me and enjoying my new pin-up adventure. I have met some beautiful ladies that have supported and have embraced me and all of my curves.. after recently losing 158 pounds and now I look forward to going shopping! BRING ON THE LIPSTICKS AND LASHES! I am looking forward to meeting more of you Ladies and Gents. Squishy hugs, Miss Pink Tink 💗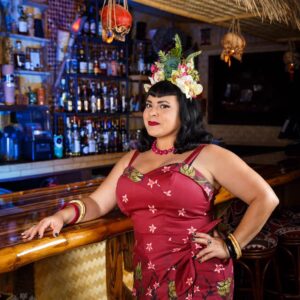 Full Bio
A Florida Native, Robby Vamps has had an affinity for all things vintage, pinup and Rockabilly since the early 2000's.
Combining a darker aesthetic with pinup style this edgy gal enjoys exploring haunted places, strolls through the cemetery and is the Queen of Halloween.
With a sexy, spooky sensibility and a love of black velvet and lace, Robby Vamps also appreciates a good laugh and is always up for an exciting adventure.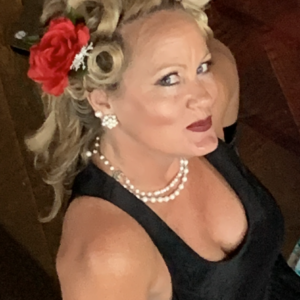 Short Bio
I got involved in Pin Up 5 years ago with my sister. I am just having fun and getting in touch with my inner playful side.
Full Bio
I was raised in the 90's, with Skateboarding, tattoos and Punk Rock music at an early age. I love the ocean, surfing, boating, paddle boarding, fishing snowboarding and collecting shells. I love thrift and vantage shopping, I enjoy the hunt of finding unwanted items and giving them life again. The Pin Up lifestyle feels natural to me.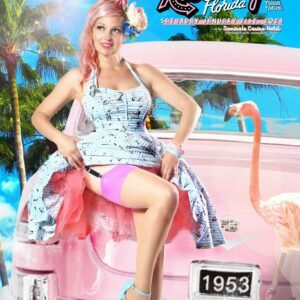 Full Bio
The Parisian Hostess Pin Up has been living the Pin Up lifestyle for the past 10 years while creating the Handmade Apothecary Brand; The Parisian Hostess, providing Essential Oil products to those that look for a healthier more natural approach to living. Now in its 8th year of business, you can find The Parisian Hostess products in over 40 Boutiques and Spas in the United States. www.TheParisianHostess.com
While she is not creating yummy goodies, she is working professionally as an Emcee of events, Burlesque Class Instructor and empowering woman to feel and look their best!
Editor of the Modern Day Pin Up Magazine - the magazine every Pin Up will be reading! www.ModernDayPinUpMagazine.com
Creator of the Bombshell Academy Bootcamp  - where she teaches women how to release their inner Bombshell through hair, makeup, posing and photo shoots.
Owner Glitter Glam Studios- Specializing in Pin Up, Glam and Boudoir Shoots www.glitterglamstudios.com
Television:
TV Norge- Alt for Norge Reality TV Show Season 10: Cast
ESPN- Making the Squad: Miami Dolphins Cheerleader: Cheerleader
American Forces Network- Outside the Gate: Travel Series Host
American Forces Network- Creative Commissary Cooking: Series Host
Bookings:
The Parisian Hostess Pin Up is available for Photoshoots, Hosting & Teaching Engagements. Please send an email for more information.