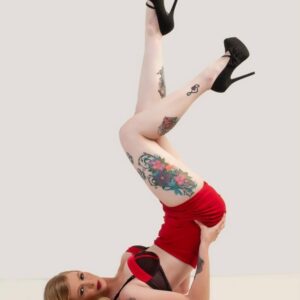 Short Bio:
Army Veteran turned pinup 😉
Full Bio:
I've always loved the vintage/pinup style. From the cars to the clothes, its always been so fascinating to me.
Full Bio:
Hey, Sugar! My name is Billie Jayne DeVille. I was born and raised a Georgia Peach but I now
call South Carolina my home. I'm a full-time artist/pinstriper and a total sucker for whitewall
tires and big tailfins! When I'm not painting, you can find me cruising in my 53 Chevy, my 55
Cadillac or in the shop getting down and dirty with my 58 Plymouth restoration project!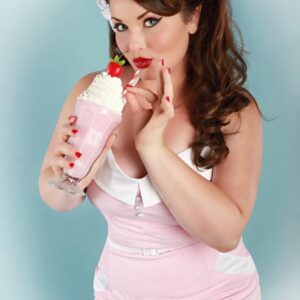 Full Bio:
Lyndah Pizarro is reality TV personality with a love for all things Pin Up. Lyndah is globally syndicated thanks to her starring role on the hit TV show Operation Repo. Well know for being aired all across the globe and in numerous countries, Lyndah then took her notoriety to different areas where she found much success such as starting her own clothing link known as Pink Pizza, starting her own skin care line known as Lyndah face and make up known as Lyndah Beauty. Lyndah decided to then take a shot at modeling. After trying different genres if modeling, she finally landed where she was always meant to land, in the Pin up world. Since her first photo shoot as a pin up model with Girlie Show photography, Lyndah has been published twice in RetroLovely Magazine and can also be found in Pin Up Kulture Magazine. Then in 2020, Lyndah found herself in her very first international publication with BombShell Magazine.
Short Bio:
cabaret dancer / internet chat model
Full Bio:
veteran cabaret dancer, internet chat model, played adult gold avenger for SHC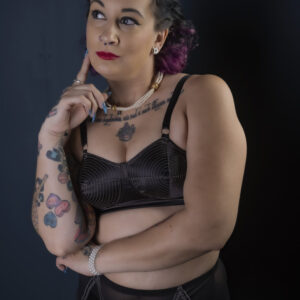 Full Bio:
I grew up listening to oldies that my father's band and him played. Id help my grandfather in the garage where he built antique cars from the frame up. I always felt like i belonged back in an older era. Family values meant something, life was simpler, music was amazing, clothing/fashion was classy and seductive, yet not provocative. I have a perchant for all things vintage, along with what i grew up with led me to doing pinup. Pinup is my way of expressing my true self and empowering other women to so as well. I grew up being bullied and picked on; so when I got older I was very insecure about myself then I found pinup.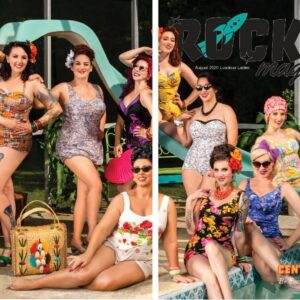 Short Bio:
I'm an Orlando-based photographer working in portraiture and pin-up. As a former model, it's my goal to provide clients with images that make them feel as uniquely beautiful as they are.
Full Bio:
I'm an Orlando-based photographer working in portraiture and pin-up. As a former model, it's my goal to provide clients with images that make them feel as uniquely beautiful as they are.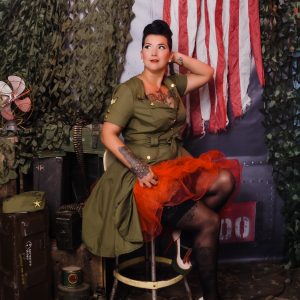 Full Bio:
I was born in Indiana but moved to Tennessee in my late teens. My mother introduced me to Marilyn Monroe at a very young age and I have been enamored with everything pin-up, vintage, and retro ever since. I started pin-up modeling in 2019 with my best friend and photographer Pamela Claytor. I have been very lucky to be a part of her vision and have her expertise along the way. I have been published 7 times so far and have 5 more publications coming up!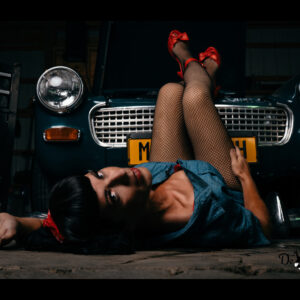 Short Bio:
Meg De'Lish is an upstate New York pin up, who's mission is to instill confidence and body positivity in women of all shapes, sizes, ages, and ability while raising money for worth causes.
Full Bio:
My name is Meg De'Lish, I have been a photographer for most of my life and a Pin Up model for about three years now. I believe the getting involved in causes you believe is an important part of being a pin up and an example for others. I do work to raise money and awareness with veteran's groups and The Rolphie Fund, a charity that helps children in economic need. I also believe that only how beautiful you are matters. One of my biggest inspirations, Dita Von Teese, is older than me and she is still radiant, inspiring, and beautiful. I'm sure she will be for decades to come, and I want to be right there with her pushing the notion that beauty standards have anything to do with age. When I am older I will challenge the concept that only if you are young, in shape and have great skin can you be seen as beautiful, confident, and sexy. Women of all shapes and sizes are beautiful and sexy. To be beautiful, confident and sexy takes inner beauty, which should be a what women and girls strive for… being beautiful from the inside out. Remember, I'm De'Lish… and so are you.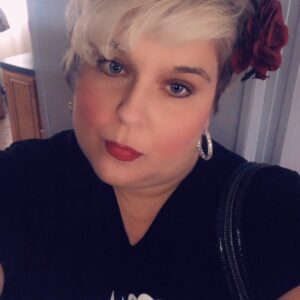 Full Bio:
I am a mom of two awesome boys who are my world . I love to cook, dance, sing and play music. I love life and I love to laugh. Pin up is a a way for me to escape and feel beautiful and gracious and I want to encourage other women to feel the same way.